CMS DEVELOPMENT

WEBSITES THAT WORK. EVERY TIME.
All businesses need a website. Without a website, any business doesn't look like the real thing. But what is worse than not having a website in your business? Having a website that doesn't work properly, that's what!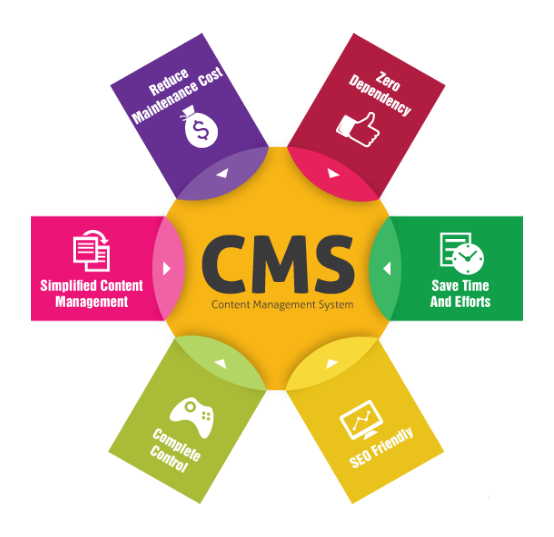 That's why at Xelent Solutions we specialise in building Websites That Work, using only the world's best Content Management Systems (CMS) in developing your website.
Your wеbѕіtе must work properly so your business can make the most of all the people visiting it.
Even better, we can build your website so it makes your business look truly like an international entity. Even if you're only operating from your bedroom. The benefit of how we develop your website is that we only use Content Management Systems (CMS) that are easy to upgrade. Your website will never become out of date.
CMS means it's easy to add, change or delete content in your website. We can even teach you how to do it yourself, if you like. If you can use Microsoft Word, you can use our CMS to modify your website. Too easy!
Advаntаgеѕ of our CMS systems:
Highly cost-efficient аnd user-friendly – lower initial outlay while providing your visitors a great user experience
Easy to customise аnd support – ongoing maintenance is much less expensive than with other web development systems
Easy to keep your content fresh – if you can use Microsoft Word, you can do this easily
Easy to support multiple websites should your business require – CMS allows you to avoid unnecessary duplication.
You deserve a website that works. We'll make it happen for you.
Easy to use and user-friendly interfaces
A centralized repository that enables easy access, archiving and re-use of content
Can be integrated easily with other available extensions or back end software
Instant addition of hyperlinks, formatted text, images and email links
CMS integration with advanced features instantly
Secure, flexible and modular architecture
Advanced web based administration
100% search engine friendly content